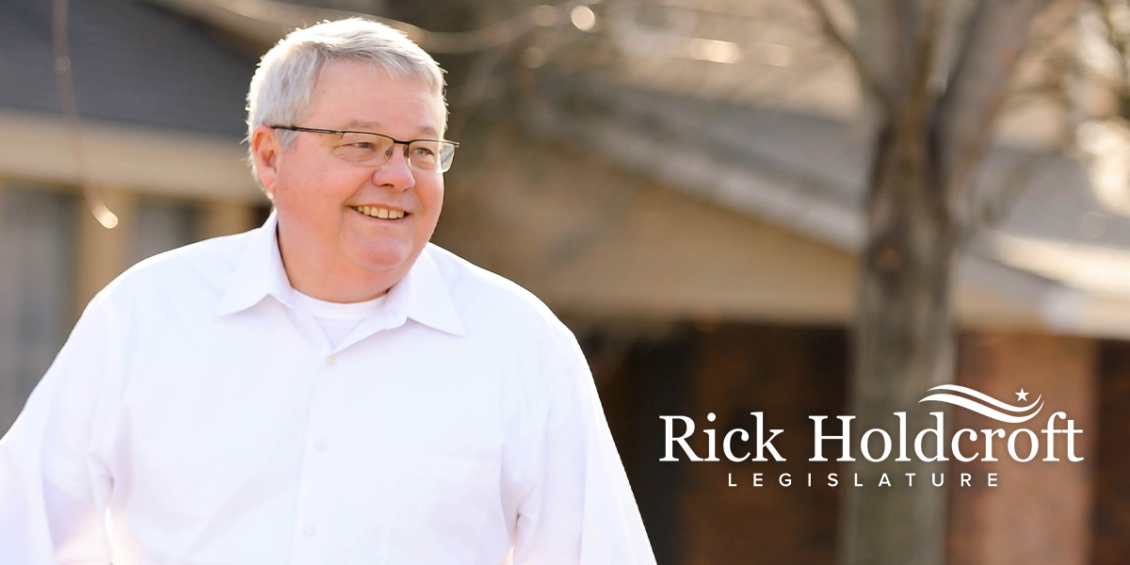 FOR IMMEDIATE RELEASE: October 28, 2021
BELLEVUE, NE – Republican Rick Holdcroft launched his campaign for the Nebraska Legislature today with the backing of Republican Governor Pete Ricketts and Speaker Mike Hilgers. Holdcroft is a 28-year US Navy veteran and former aerospace executive.
"I know Rick will be a strong, conservative voice for hardworking Nebraskans." said Ricketts. "From serving in the military to his time as a business executive Rick has true real-world experience and understands the need to lower taxes, hold the line on spending, and protect the rights of all Nebraskans. I'm proud to support Rick and look forward to his work in Lincoln."
Holdcroft launches his campaign for District 36 with a host of conservative Republican endorsements. In addition to Republican Governor Pete Ricketts and Speaker Mike Hilgers, Holdcroft announced the endorsements of Republican State Senators Rob Clements, John Arch, Rita Sanders, Mike Flood and Lou Ann Linehan.
Holdcroft has 28 years of decorated military service including two assignments at US Strategic Command and commanded a Spruance-class Destroyer. After retiring from the military, he became an aerospace executive. He built a field office from the ground up with a nation-leading company.
"After serving my country for 28 years with the US Navy, including two assignments at US Strategic Command, and working in the aerospace industry, I once again feel called to serve." said Holdcroft. "I'm a conservative Republican who will fight to reduce the tax burden on retirees, homeowners, and small businesses and will work to promote our shared values of faith, family, and freedom. I'm 100% pro-life, strongly support the 2ndAmendment, and believe Nebraskans need access to quality education and health care. I look forward to bringing my military and business experience to Lincoln to work for all Nebraskans."
Holdcroft was named the 2019 Knight of the Year for the Nebraska Knights of Columbus and received the 2019 Distinguished Service Award from the University of Nebraska Alumni Association. He remains active in several military service organizations and recently served on the commissioning board for the USS Omaha.
Legislative District 36 includes a small section of Western Douglas County and large portion of Sarpy County, including Gretna and Springfield.
###
CONTACT:
Corben Waldron
402-679-1133
[email protected]